Since 2016, vaping products marketed in the European Union fall under the Tobacco Products Directive (2014/40/EU). However, implementation of the Directive varies from Member State to Member State and changes continuously as Member States impose new restrictions.
Understanding the regulatory obligations for electronic cigarettes is quite complex. To get an overview of applicable European laws and regulations may take some effort, but be reassured that in the end, the regulatory compliance efforts will add a considerable amount of value to your company. 
We have the knowledge and expertise to understand the requirements that apply to your specific line of business. We continually keep up to date with regulatory requirements, covering not only what is necessary now, but also what has been and what will be in the future. We have access to the latest knowledge which brings us one step ahead when it comes to regulatory changes and future requirements.

Compliance of e-liquids means so much more than 'just' TPD compliance. The European Union legislation sets the highest chemical safety standards in the world, which also applies to e-liquids, shortfills, and flavourings for use in electronic cigarettes.
A proactive mindset is important when developing and improving the composition of e-liquids. Not only are safe products beneficial to consumers and for the overall public health, but it is also a competitive advantage for your business to act in advance of the evolving regulatory requirements. 
We have been involved in this industry since e-cigarettes were regulated at EU Level for the first time. We are highly engaged, together with competent actors around Europe, in sharing knowledge and participate in the work of defining and developing guidelines and standards that are needed to accelerate harmonized legislation for safe and compliant products.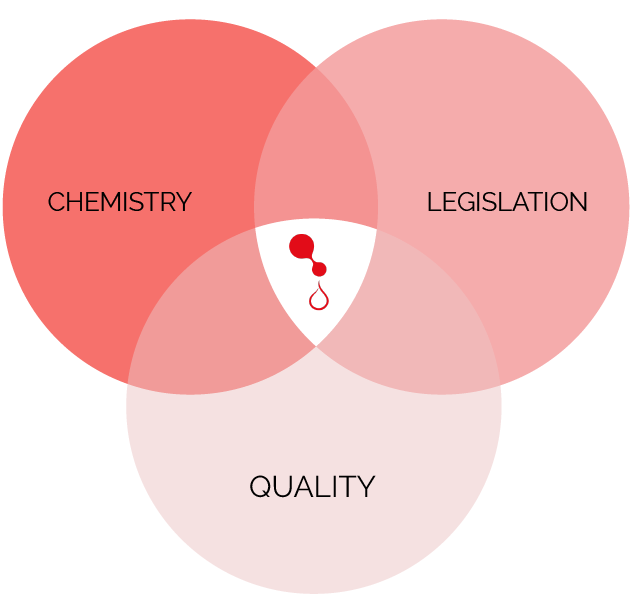 WE COMPLETE YOUR REGULATORY NEEDS!


THIS IS HOW
Please submit your inquiry by completing the form below. Your information will be kept strictly confidential and not shared with any third parties. Feel free to contact us if you have any further questions

WHAT WE DO
We assess your product and identify your regulatory needs. E-liquids will require a preliminary evaluation of the liquid composition. We define an appropriate strategy to meet your regulatory obligations and you will be provided with a quote detailing our further effort.

COMPLIANCE ACHIEVED
As your regulatory compliance agent, we will conduct all required laboratory testing, gather all documentation, generate technical files and dossiers, and submit notifications and registrations to relevant competent authorities.